Why paint with Janelle?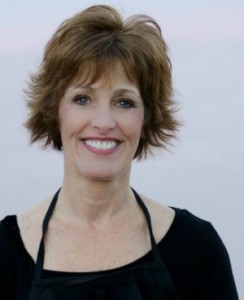 Can you relate? For years I was trapped in the "not good enough" Creative Mind. Always trying another art product I thought would give me better results. Even though I painted, I became overwhelmed, spent more money than I should have, skimped on using my supplies, became discouraged and wasted a ton of creative time in limbo.
And then the worst happened.  I lost all of my art supplies & paintings…EVERYTHING! (a flood took my studio and everything inside).  After time for healing, this actually became my wakeup call to let go of my "artist" fear, trust what I knew and paint. I began to amaze myself!
What changed?  Having to start all over after 20 years, I simplified everything supplies, colors, space and even my painting process. My loss created a change within that opened me into a new freedom of Creating FUN. I became Braver and Bolder with watercolors, let go of FEAR and now 'Go for the FUN' over success!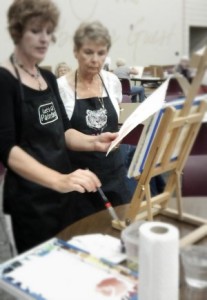 Want to know a secret?  My real passion isn't about painting - it's all about teaching. I love sharing what I have learned to help other Creatives enjoy their passion, energy, and become Braver and Bolder. For more than ten years I have been teaching the magic of watercolor. From young to old, beginner to advanced, my students results are never short of amazing.
Even though I have a Fine Art degree, I have learned the most from 'Trial and Error'.  Because of this I do not teach art rules. Instead, I demonstrate and share ideas that work for me guiding watercolor into magical beauty.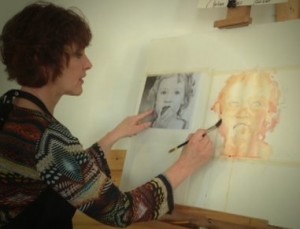 Today.  My studio is video outfitted. Once I get myself "plugged in" and "turned on" I let go of the outside world, slide into my teaching mode and demonstrate watercolor. With the magic of editing, I can efficiently share my lessons in a way you can view at your convenience and multiple times to learn and expand your watercolor skills faster than you ever imagined.
Check out my learning videos:→   Free Learning     Monthly Adventures
This site is all about helping you Make it Simple, Paint Better, Brave & Bold!!
I hope you'll join me… Let's Get Painting!